PROPHECY HOUR: SHEEP AMONG THE WOLVES AND FEARLESS LOVE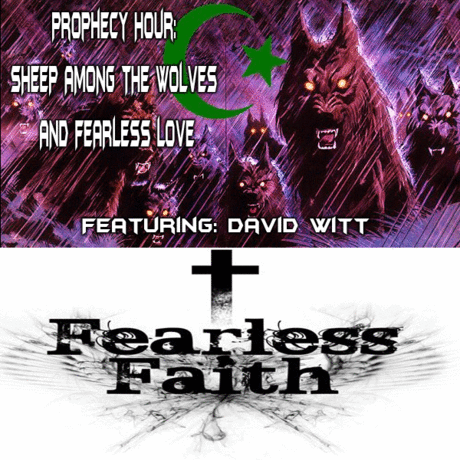 PROPHECY HOUR: SHEEP AMONG THE WOLVES AND FEARLESS LOVE
David Witt
https://www.spiritofmartyrdom.com/history/
"SHEEP AMONG THE WOLVES"
The Film is a powerful presentation to the global church to obey her calling to share the gospel of Jesus with Muslims.
Today we have on with us David Witt from
"Spirit of Martyrdom Ministries" who is helping with this simulcast live on March 13th,
This films provides a rare look at the Underground Church today and what it is doing in the Middle East where the Church came from!
We also talked about Fearless Faith and how you can get that book for free…
We need to get back to the crucified gospel of Yeshua!
"Remember we do not 100% agree with everything our guests, say, do, or believe.
It is up to you to pray and sort it out!"
Another do not Miss End-Time Radio program as
"We are Warning the World as it HAPPENS!"
Please visit
www.prophecyhour.com
also please visit
www.wichitahomeless.com